Advance Graduation Ceremony will be held today at 4:00 pm at the school gym. It will be live streamed here on our Facebook page.

Congratulations to Darci Tidwell for earning her EMT certification from Cape Career Center.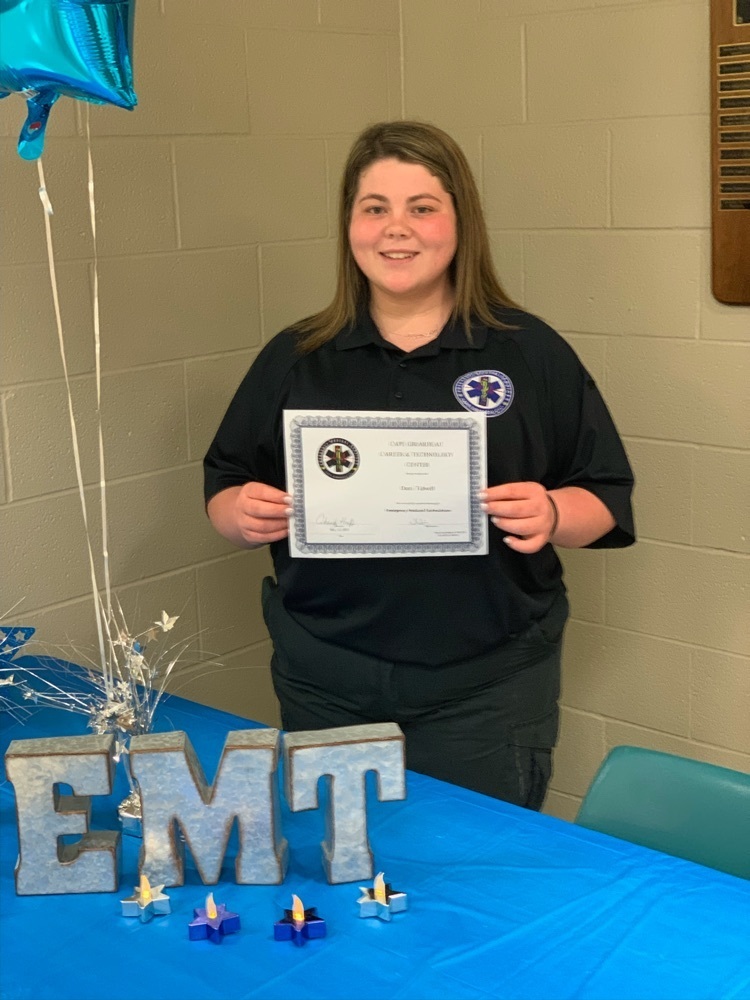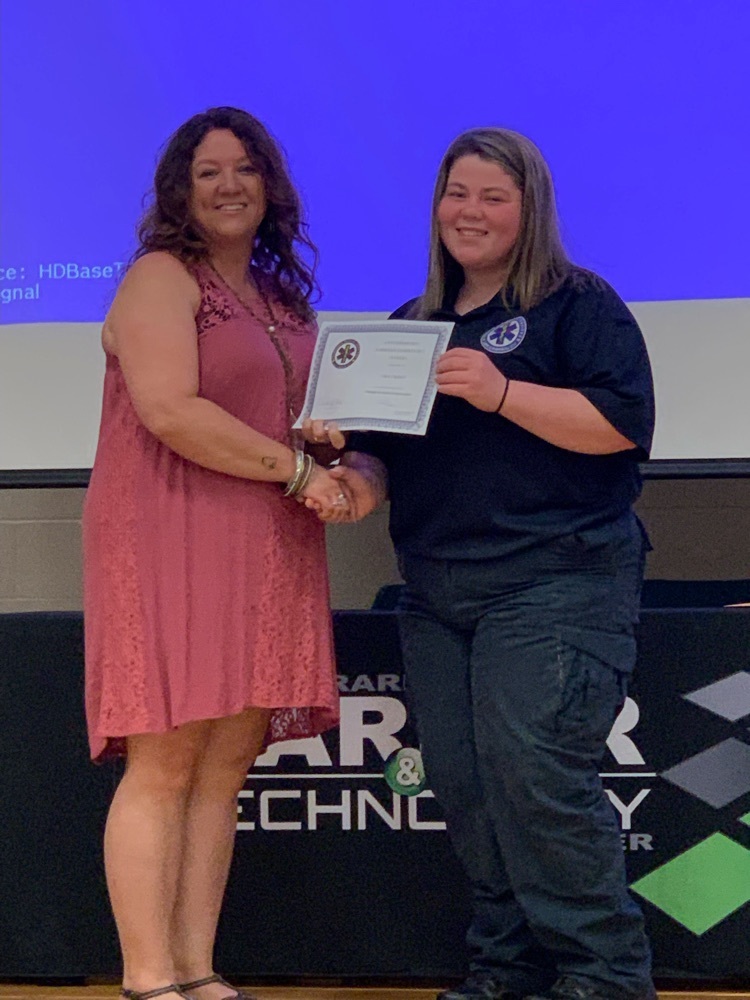 Important Notice: Advance Schools had a bus rear ended on Highway 25 this afternoon. All students are safe and no one on the bus was injured. We pray for the parent that was involved and is being transported to the hospital. That is all the information we have at this time or will be disclosing. Reiterating: ALL STUDENTS ARE SAFE AND NOT INJURED.

Advance School District is seeking applicants for an Elementary Teaching Position. Interested applicants can find an application on the school's website under the menu tab at the top of the page.

FEMA gym is open.
Traveling to Columbia

2022 senior Annie Duffield. Congratulations Annie.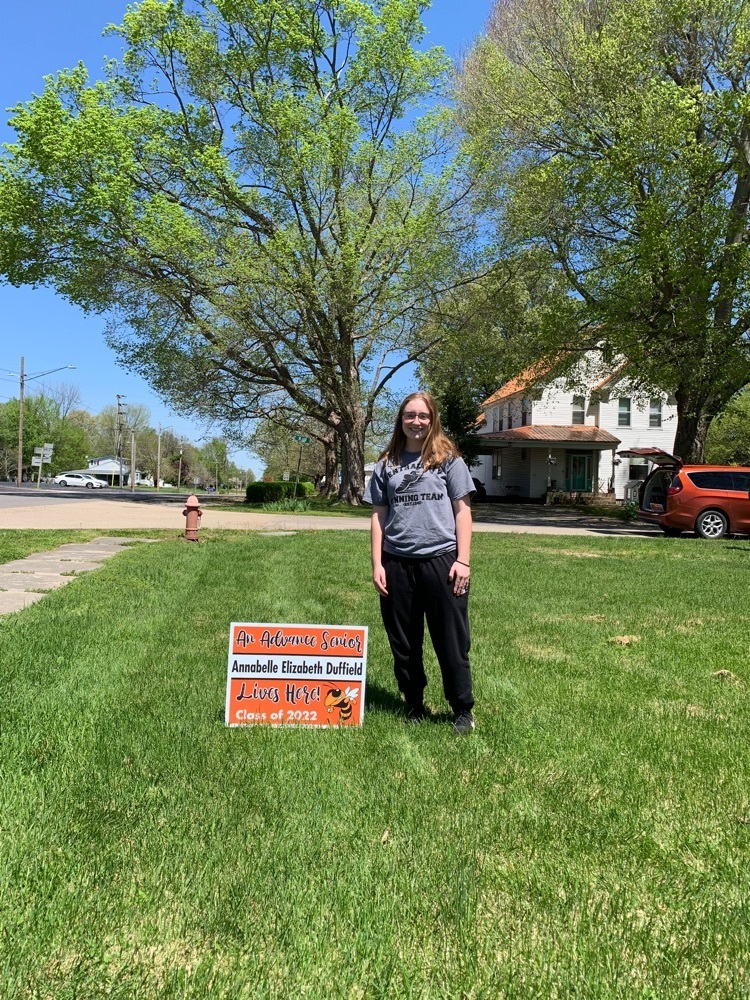 2022 Senior Macy Laird. Congratulations Macy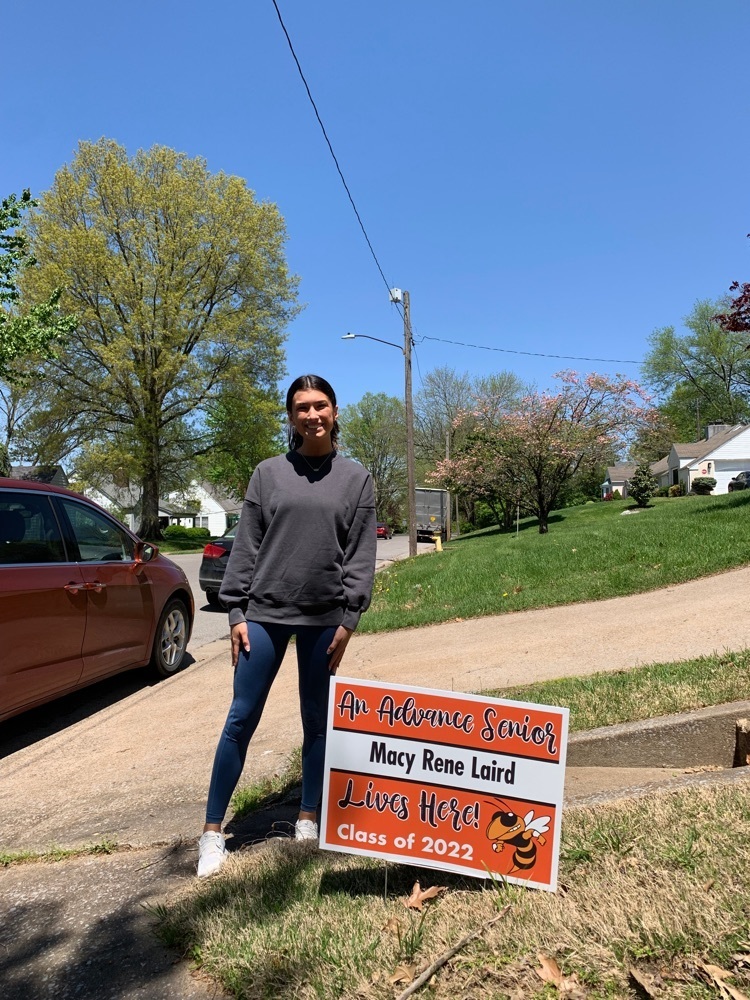 Junior High Softball is canceled for today. A make up date TBA.

The Stoddard County Championship Baseball game vs. Dexter WILL be played today at Bernie. Game will start after the 3rd place game, which is scheduled to start at 4:00 pm.

Baseball game today has been postponed to tomorrow. It will be played at Bernie at 6:00 pm.

The baseball game today at Dexter will now be played at 6:00 pm instead of 4:30, depending on rain. We will post any changes when and if they happen.

Advance School District is accepting applications for school nurse. Must be at minimum LPN certified. Interested applicants can find the application on the school website,
www.advancehornets.org
. Please send completed application, resume and cover letter to: School Nurse Position, c/o Shannon Garner, 201 School St, Advance, MO 63730. Questions can be sent to Mr. Garner at
sgarner@advancehornets.org
.

Reminder that Advance Schools will not be in session tomorrow, Friday April 15 and Monday April 18 for Easter break.

Advance schools will have a normal dismissal time.

Weather plan update, Wednesday, April 13 We are aware of the incoming weather and will monitor it closely. At this time we plan to stay in session for the full day. It looks like the brunt of the storms will hit our area between 1-3. Our main consideration with these types of decisions is student and staff safety. We will assess the situation for the best time to put the busses on the road at the end of the day. If necessary, we may need to delay dismissal time. If you choose to sign your child out prior to our dismissal time you may contact the building office to do so.

Good morning Advance Hornets! Please be prepared for weather related announcements today. We are aware of the incoming weather and will monitor it closely. We are currently planning for a normal school day, but ask that you have plans made in case it is necessary to dismiss students early, or later (if storms hit and we are still in session we will hold all students in the FEMA Gym till it has passed) to ensure safe bus travel. Our main factor in these types of decisions is student and staff safety. Reminder that if severe weather alerts are issued prompting the opening of the FEMA Gym, students take first priority. There is plenty of room in the FEMA Gym for the community as well. We will ask that community members stay in a designated area during their time in the FEMA Gym. Let's hope for a calm weather day!

Congratulations to the 8th Grade Volleyball Lady Hornets - 2022 STODDARD COUNTY VOLLEYBALL TOURNAMENT CHAMPS!!!! Also congratulations to the 7th Grade Volleyball Lady Hornets on your fourth place finish in Stoddard County Tournament. #HORNETPRIDE GO BIG ORANGE.
Coach Hoffman's 3rd hour European History Class Cook Off Boys vs Girls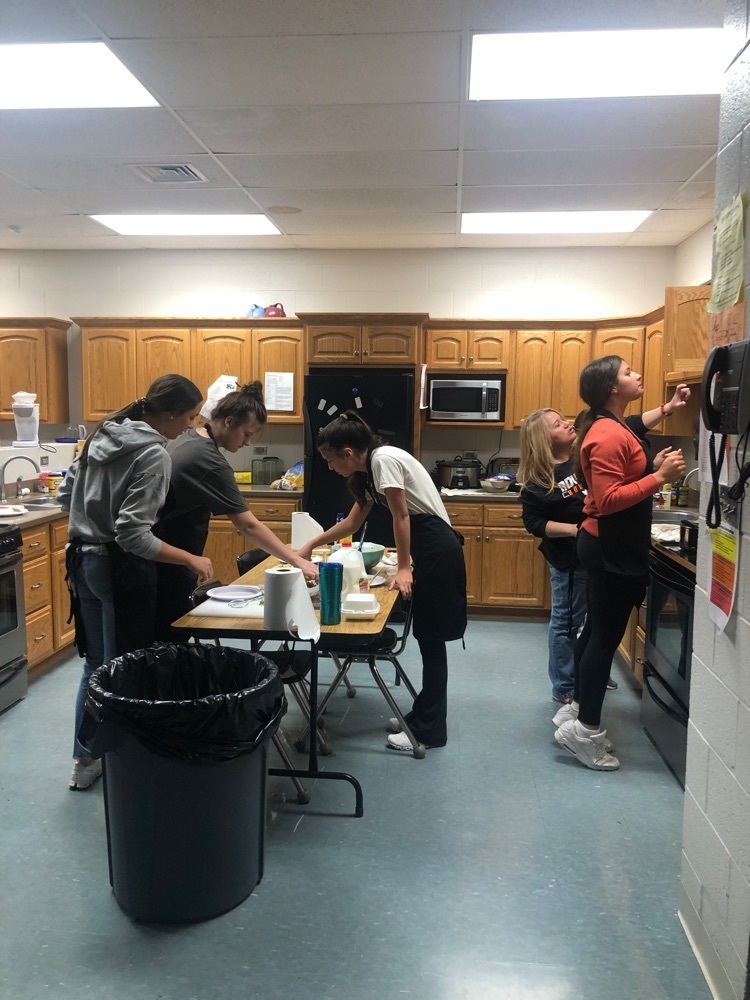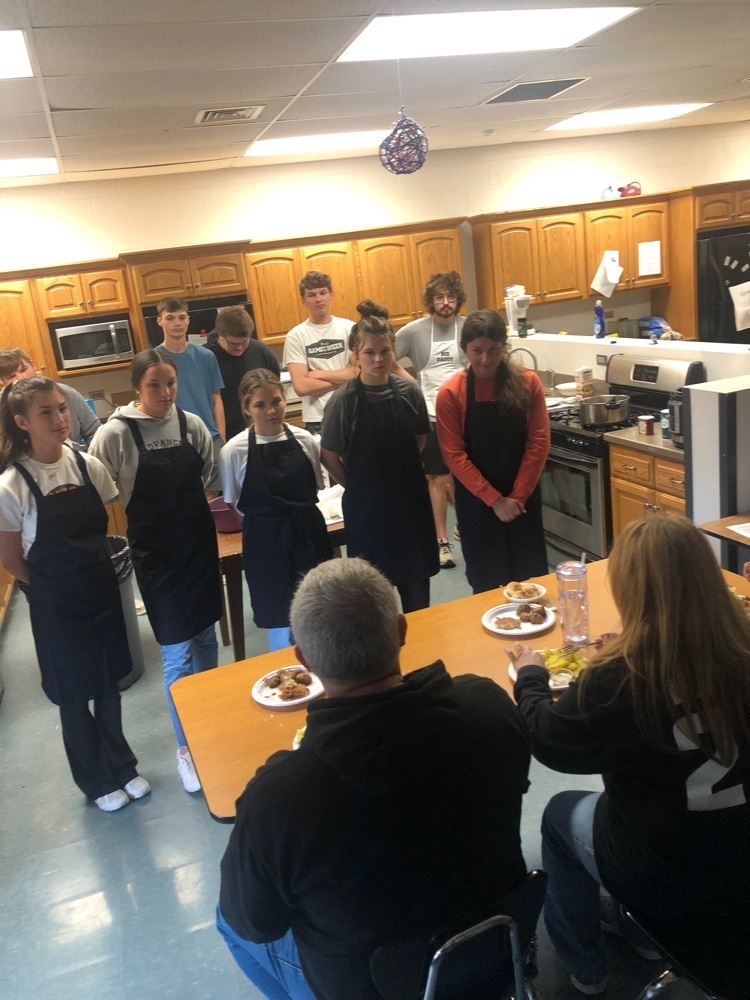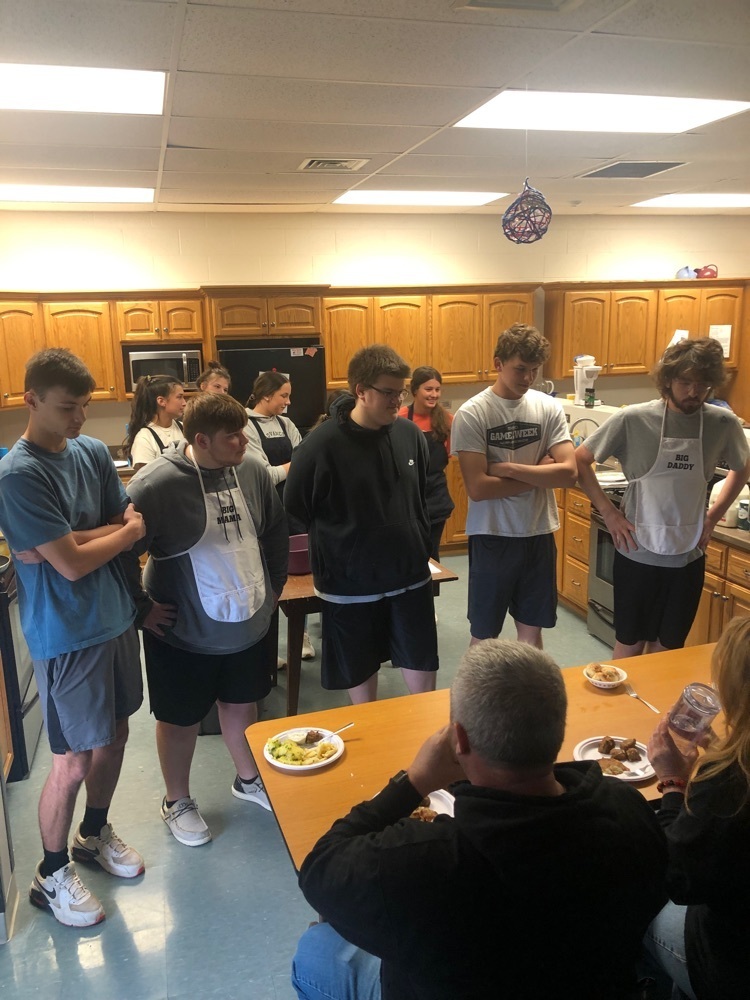 Congratulations to the 8th grade volleyball team for 2nd place at the Bernie Tournament!! 🧡