Gaming Club has commenced! Today was the Advance Gaming Club's first meet. We had over 20 students participate! Students playing begin building an esports competitive team, gathered to relax and play board games, and also other activities! Mr. Williamson made a guest appearance teaching a group of students how to play D&D. We plan to have more teachers with talents in other games come and teach students those games in the future! Exciting things ahead!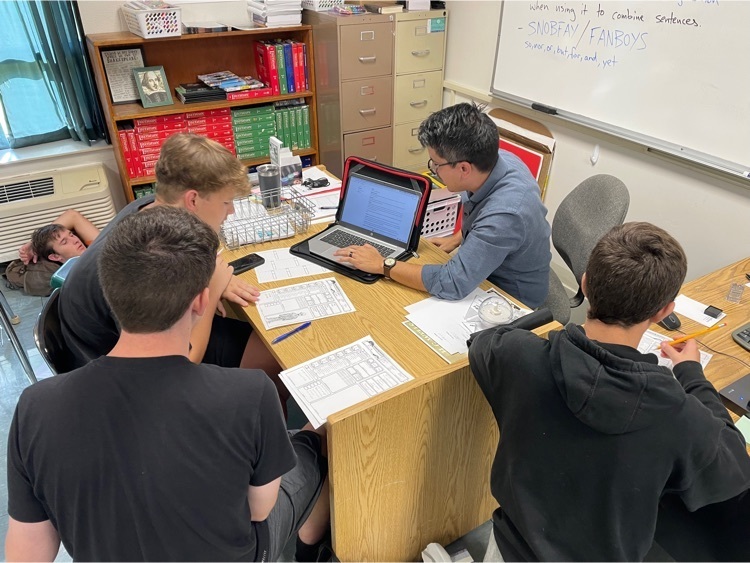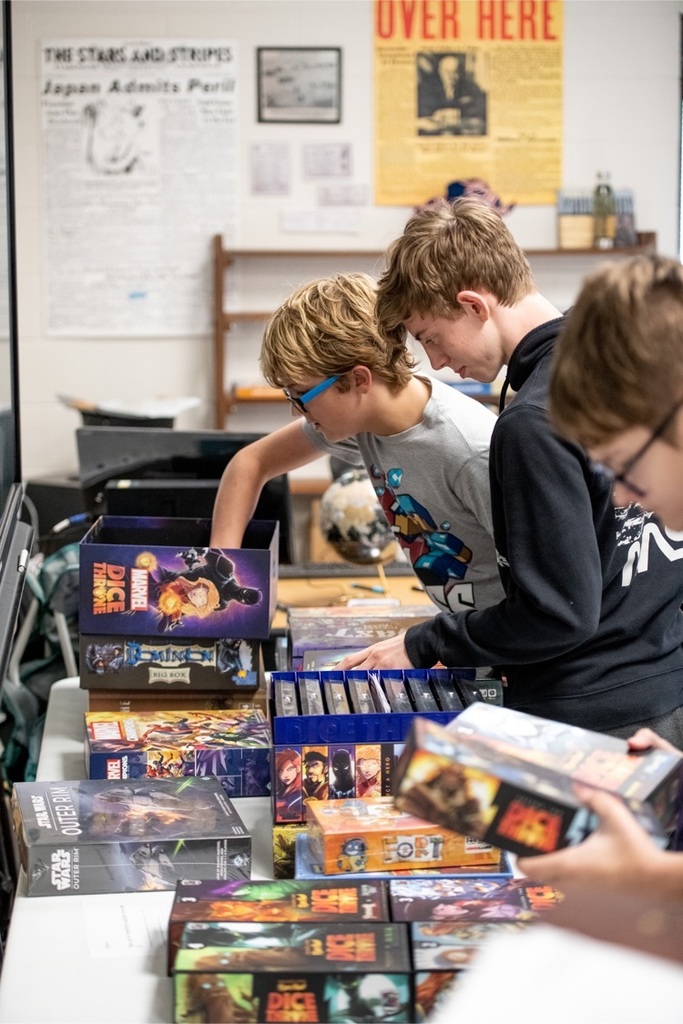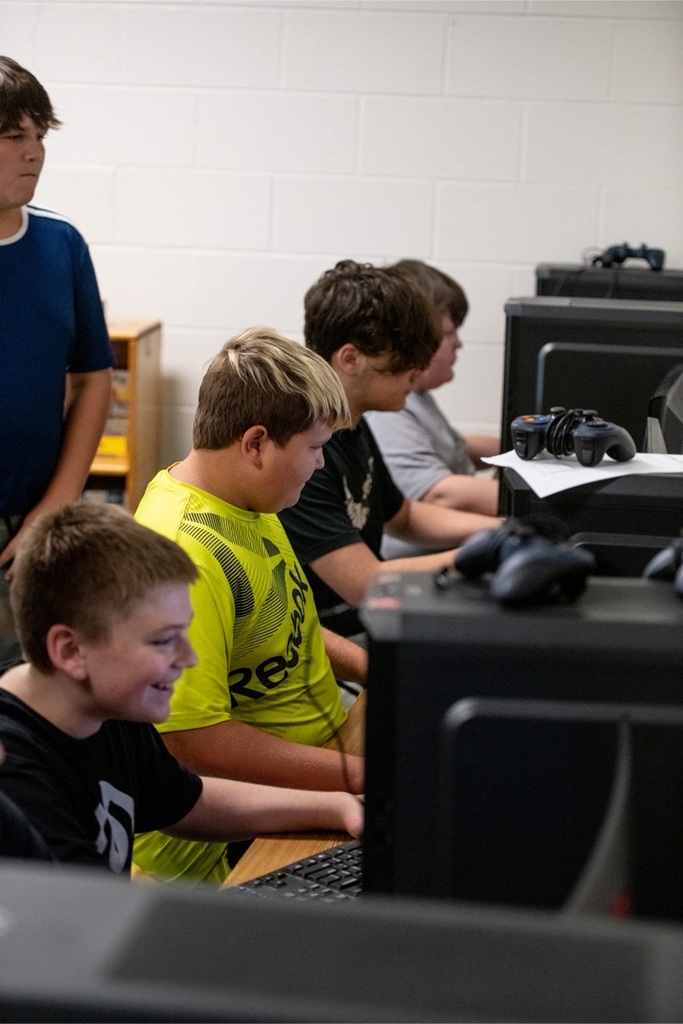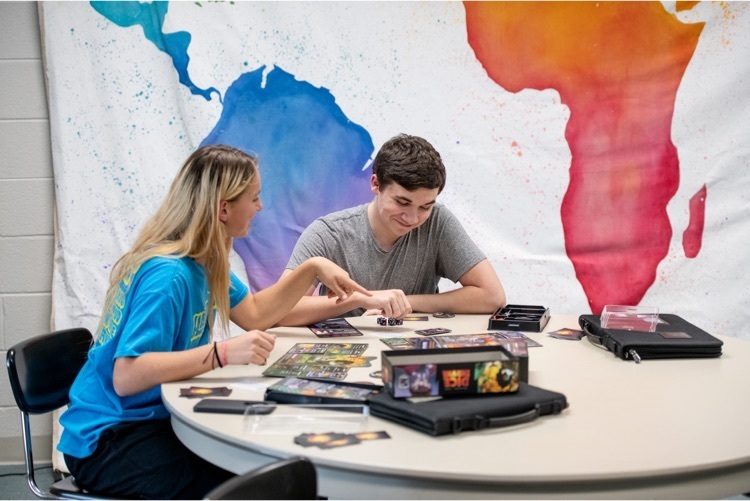 Congratulations to Varsity Volleyball on your win over Arcadia Valley tonight, 3-0. Good game Junior Varsity VB. Not the outcome we wanted. Keep playing hard. Great teamwork and hustle tonight. Also congratulations to 8th grade Girls Basketball on your win over Kelly tonight. Great start to the season. #HORNETPRIDE GO BIG ORANGE.

I wanted to send out some information to everyone regarding the school and updates we have accomplished over the past year. As many of you know, in the spring of 2021, you all passed a $1,506,100 bond issue to do some repair work at the school and to build a bus garage. The school created a wish list of things that we were hoping to accomplish with the money. I want to give everyone a run down on how the money has been spent so far. We put a roof coating on the majority of the school roof to seal up leaks. This cost us $272,000. The part of the roof we did not coat had been replaced the year before. We upgraded our main entrance doors at a cost of $202,900. This was long overdue and provides even more security for our buildings. We upgraded and added keyless entrances to all outside doors at a cost of $26,087. We did a whole school lighting upgrade to LED lighting at a cost of $220,424. We purchased a van to be used by the school to transport students to the alt school and for other uses of the school at a cost of $28,895. We purchased a school maintenance truck at a cost of $21,000. We purchased playground borders to replace the pvc pipe at a cost of $7,265.50. We have obligated $45,000 to help PTO in purchasing new playground equipment. We have obligated $60,000 to add to Covid money we received to purchase a new school bus. We are hoping to get the new bus in December. At present time all of these costs add up to $883,571.50. That leaves us with a balance of $622,528.50 As you may have noticed, I did not mention bus garage in all of that. We put out for bids for the bus garage last spring. The initial bids came back over $900,000. We rejected this bid. We then reworked the bid plans and rebid it again this past spring. The bids came back at $690,000. We again rejected these bids. We are once again working on new bid plans and hope to have bid documents out for bidding in the next month or two. Other things that were on our wish list included: new touchless faucets and flush valves (we used Covid money to install them), new school wide water softener system (again we used Covid money to install this), a new ice machine for the kitchen ( we used food service money to purchase this), Water drainage improvements (Mr. Raines, summer workers and Brock Cato were able to fix some of these and will hopefully next summer be able to finish them), New HVAC systems (purchased with Covid money). Other items that are at present time on hold until we see where we are with money include a new school sign and asphalting of the elementary parking lot. I am very thankful for all the support that the Advance R-4 community provides to the school. Great things are happening at Advance R-4. If you have any question, please call me at the school. I would be happy to discuss them with you.

Tough loss for the Varsity Hornets Baseball. 2-3 to a tough Oran team. Keep working hard boys. 1-1 on the fall season. GO BIG ORANGE #HORNETPRIDE

Congratulations to varsity Lady Hornets Volleyball on your 3 set victory over the Richland Rebels. GO BIG ORANGE! #HORNETPRIDE

Congratulations to the Varsity Lady Hornets on your 3 set win over Bernie tonight. Great start to the season. JV put up a good fight but fell in 3 sets. Hornets back in action tomorrow night at Richland. Varsity match only. Game time is 5:00 pm. # HORNETPRIDE GO BIG ORANGE

Advance School starts Wednesday. Buses will run same routes as we ended last year. It will take us a couple days to see what changes or adjustments we need to make. The times may be a little different the first couple days. Please have your bus rider ready a little earlier just in case.

Announcement: To clear up some confusion, the Cheekwood Pictured Flyer that went out had the wrong time on it for pictures. Pictures will start at 2:00 pm.

Dual Credit students please read your email from Mrs Backfisch. It is in regards to your dual credit class and logging in to your account and/or class.

Earlier we sent out information about open house night. Along with that information was information about registering with our new information system. Here is another way to register. If you have already registered, you do not have to register again. This is for any one who has NOT registered with our new student information system. Beginning with the 2022-2023 school year, Advance Schools will utilize an online registration process through our new student records system, TeacherEase for all students (K-12). The online registration process will replace the prior paper/pencil registration. This should streamline the process and will cut down on the need for parents to fill out papers, especially for families with multiple kids in different buildings. This new process will be for all students K-12, both returning and new students. Parents can click on the following Advance School specific URL and register students prior to August 19th. All of this can be done either with your cell phone or the use of a computer. Please follow these simple steps: 1. Register online with TeacherEase using this URL:
https://www.teacherease.com/NewFamilyRegistration.aspx?refid=33f76525-b1c0-4edc-be65-b15c3701ec8d
The program will send the school a notification after you have completed the initial steps. The school will approve your registration. 2. You will receive an email that confirms that the school has received your registration. This will allow for you to complete the full registration process. You will only have to complete one registration process for each household. 3. Parents will have to fill out online registration forms that include typical student information like address, birthdate, social security number, etc. 4. Once registration is complete, parents will have access to all student information via the TeacherEase Parent App. This includes schedule, grades, attendance, calendars and much more. We are excited to implement online registration and hope you find the process convenient and user-friendly. Please do not hesitate to contact us with any questions.

Here are pictures of information regarding open house night. What can I, as a student or parent, do ahead of time? New student information system: Parents if you have not registered for the new system, you should email Mr. Thompson so he can email you a registration link. His email is
tthompson@advancehornets.org
. Free & Reduced Lunch Applications can be completed online. You must be registered in the new student information system to be able to fill it out online. If you are not registered, please contact Mr. Thompson at
tthompson@advancehornets.org
or at 573-722-3584. Immunizations for students should be completed before the first day of school. If you need to know if your child needs an immunization, please contact the school nurse or your local health department of your local health care provider.

Jr Betas: Community Service Opportunity - August 18th during open house. Email Mrs Eggimann for details.

All Dual Credit students can pick up their chromebooks on Friday 8/12 between 9am-12pm. Mr Jerry will be here to hand them out. Classes at TRCC will start on August 15th and SEMO starts on August 22nd. If you have not picked up your textbook please see Ms. Kristen.

Advance High and Junior High School Students: Here is the schedule to pick up your schedules. Schedule Pickup, Locker and Parking signup Wednesday August 10th Seniors 9am-10am Juniors 10am-11am Sophomore 1pm-2pm Freshman 2pm-3pm Thursday August 11th 8th 9am-10am 7th 10am-11am Schedules, lockers, and parking will only be given during the time allotted per grade level. New Students to the District: Here is the link to register online.
https://www.teacherease.com/NewFamilyRegistration.aspx?refid=33f76525-b1c0-4edc-be65-b15c3701ec8d
If you have any questions, please contact either building level office Monday - Friday from 8:00 am - 3:00 pm.

Advance School District Parents and Guardians: We have a new Student Information System. We need up to date email addresses for at least one parent or guardian. Please email Mr. Thompson,
tthompson@advancehornets.org
, with your email address and please tell us the name or names of your students. Only one per household is needed at this time. If you have questions or do not have an email, please call the school office at 573-722-3564 or 573-722-3584. The school will be emailing you a link to fill out your student(s) beginning of the year paperwork. We are hoping to be able to have everyone fill this out electronically to help everyone out and save all of us time.

FEMA gym is open.

Tomorrow night at 6 pm will be the regularly schedule July board of education meeting. It has been changed from its normal second Wednesday of the month to the first Wednesday this month due to vacations. Below is the agenda for the meeting.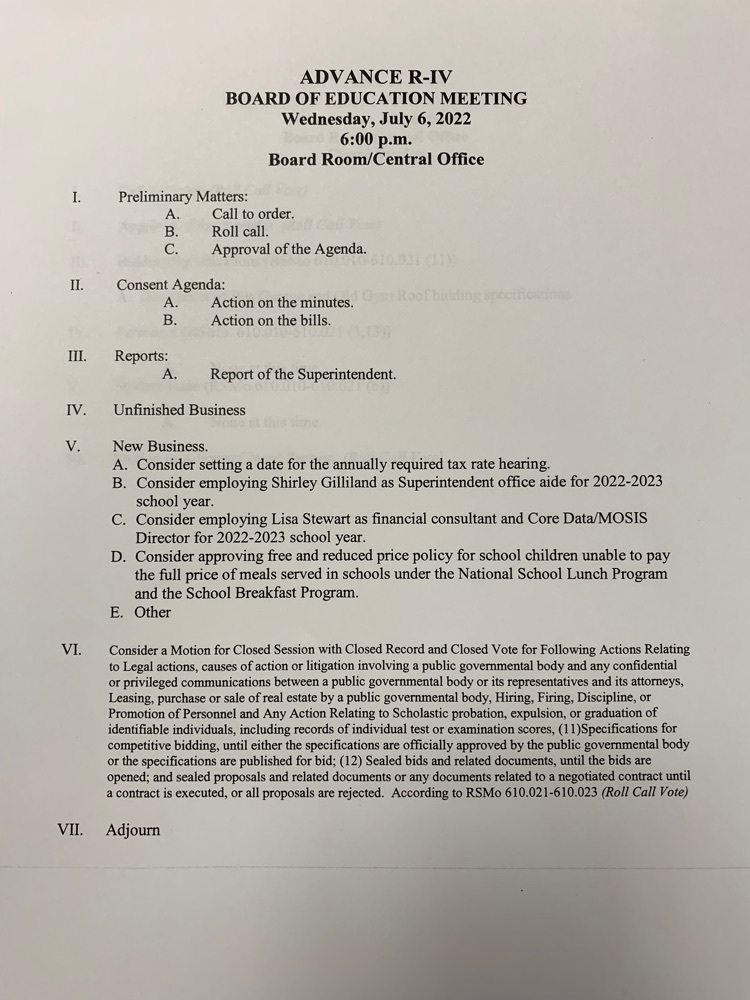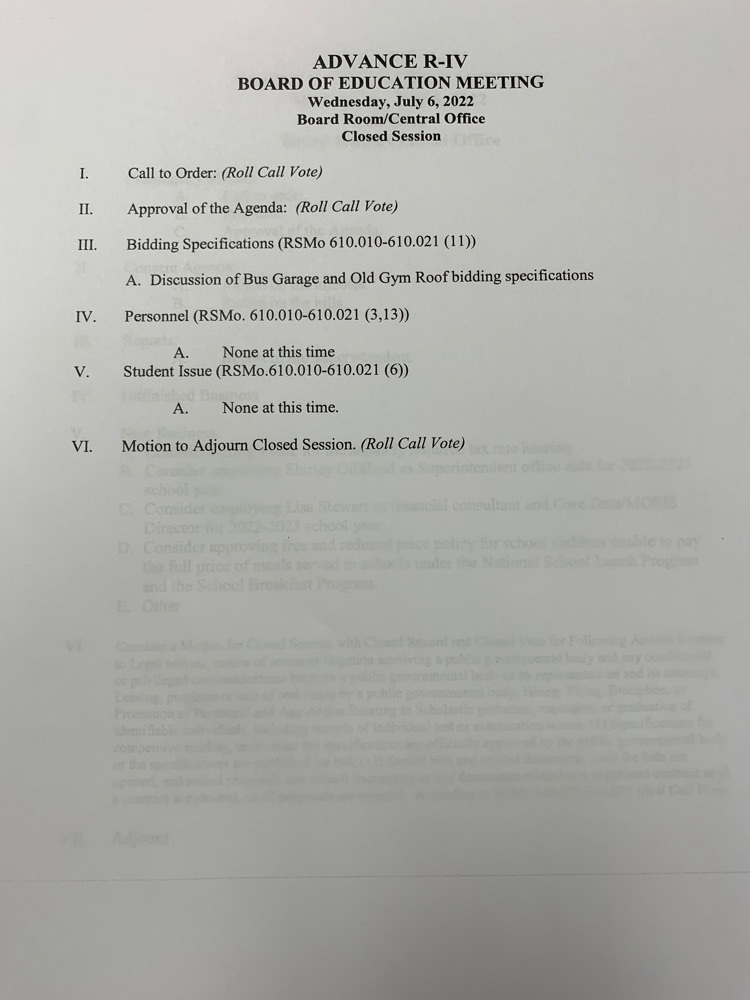 Congratulations Grace Dunning! Grace participated in 6th Grade Math at National Beta Convention. Claire Dunning was here representing Advance Jr Beta.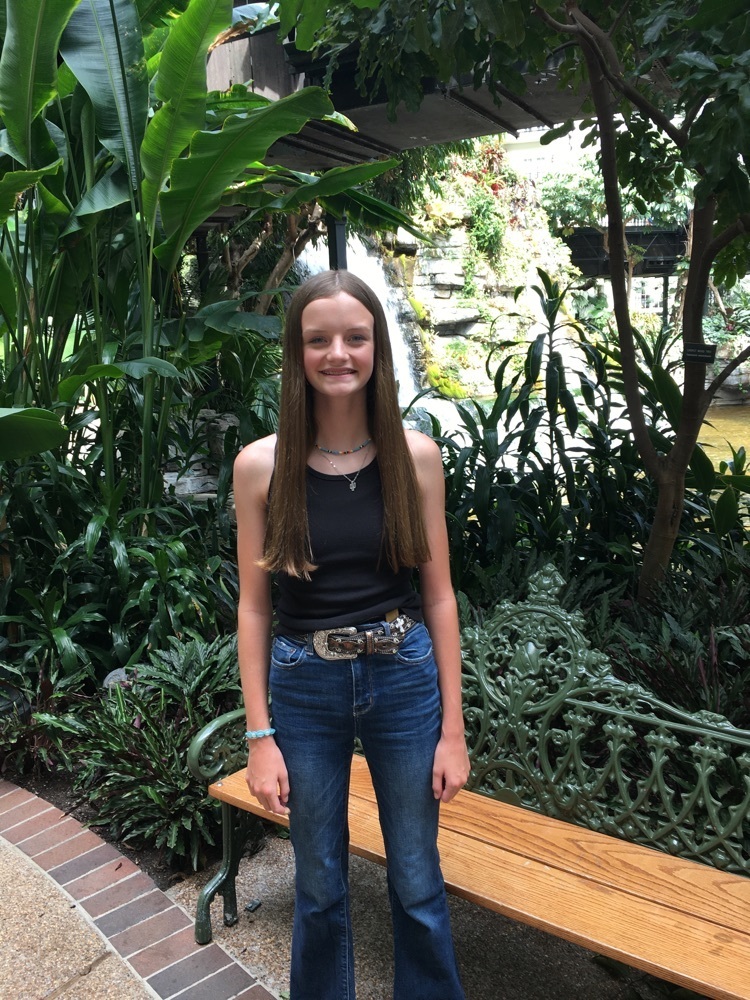 Congratulations to Drake Ford for competing in 8th Grade Science competition at the National Beta Club Convention in Nashville. His sister Maddie was also in attendance representing Advance Beta.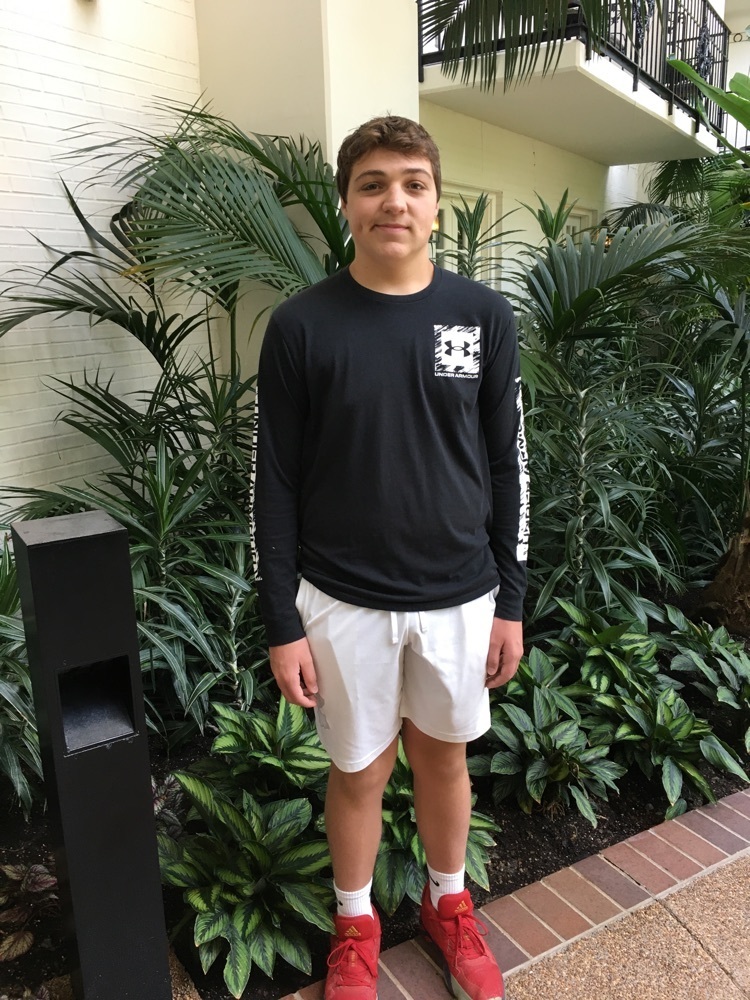 Congratulations to Ashlyn Tidwell for competing at Beta Club National Convention in Nashville. Ashlyn created an amazing necklace.